Knowledge Transfer Unit (KTU)
X.ITE's Knowledge Transfer Unit (KTU) directed by Marco Francesco Mazzù focuses on the design and execution of transformational and actionable research, delivering Custom research projects both to the X.ITE Business Community members and to any other Business or Institutional stakeholder.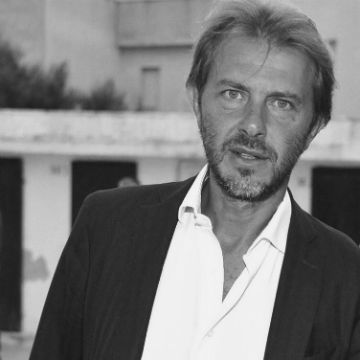 Francesco Giorgino
Francesco Giorgino is a Professor of Brand Storytelling and Newsmaking at LUISS, as well as a
Research Fellow of X.ITE Research Centre.
Before his long career teaching Institutions of Sociology of Communication at Sapienza University, he was a journalist and host of Tg1, as well as an essayist and scholar of social sciences. His core scientific interest is on how communication, marketing and information coalesce to form the character of the postmodern society. In the domain of marketing, he mainly focuses on three areas:
content marketing, native advertising, and business storytelling.
With regard to the information and journalism sector, over the last few years he has conducted a detailed analysis on how news material is selected, processed and arranged: the results merged with texts adopted in various Italian universities.
He is a lecturer in Sport Communication and Sport Marketing at the Italian Tennis Federation (FIT). Additionaly, he is also member of the Italian Sociology Association and author of many essays on the subject of Communication, Journalism and Marketing.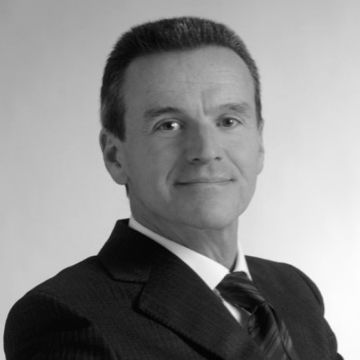 Carlo Fei
Carlo Fei is a Professor of Fashion Management at LUISS and Professor of Practice of Luxury and Fashion Management at Luiss Business School, as well as Senior Partner Head of Brand Practice at ICM Advisors Geneva and Managing Partner at TCSG TreCentoSessantaGradi. Since 1995, he has been an International Consultant of Brand Strategy and Experiential Marketing, centering his activities on research, strategic consultancy and managerial innovation training. His aim is to support leader groups and companies in the fashion, luxury, retail, food and hospitality markets with brand strategy, corporate branding, brand extension, customer experience strategy, and retail innovation.
He began his career in marketing by working for Quaker Chiari e Forti (Quaker Oats), Ferruzzi Group, (OTC, Cosmetics and Toiletries), and as Division Director of Buena Vista (Disney Group) in Italy. Between 2010 and 2014, he served as Vice President at Firmenich (a global B2B leader in fragrance and flavors).
He speaks at conferences and workshops – hosted by various companies and universities in Italy and abroad – about branding, experiential marketing and customer experience strategy. He was a guest speaker for the Olympic Committee in Sochi (RU) to illustrate the importance of branding in the sports business. Among the brands he has collaborated with are: Alexander McQueen, ArcLinea, Armani Jeans, Astoria Coffee Machines, Balenciaga, Bottega Veneta, Burberry, COIN, Dior, Elmar Cucine, Emilio Pucci, Ermenegildo Zegna, Excelsior, Fay, Fendi, Giorgio Armani, COIN Group, Gucci Group (now KERING), GUCCI, Hogan, I Pincopallino, Lanvin, Loro Piana, Louis Vuitton, Mauro Grifoni, Nordica, OVS, Roberto Cavalli, Salvatore Ferragamo, Saint Laurent, Sergio Rossi, SINA Hotels, Slow Food, Stefanel, Stella McCartney, Tecnica, The Mall, TOD'S, Valentino. Among the reference institutions with which he has collaborated are: American Chamber of Commerce, Assosport, Federlegno Arredo, IntesaSanPaolo, Trentino Spa.
Angelo Baccelloni
Angelo Baccelloni is a PhD Student in Marketing at Sapienza University of Rome and lecturer at Luiss Business School for Master's degree in Marketing Management and Executive Programs. He collaborates with the X.ITE Research Centre as a research assistant for scientific and applied research. He has worked on several projects concerning the Food, Fashion, Pharma and Banking industry. He has study experiences at Cambridge University, Erasmus University of Rotterdam and University of St. Gallen. His main research interests focus on the effects of recommendation algorithms on the consumer decision-making process.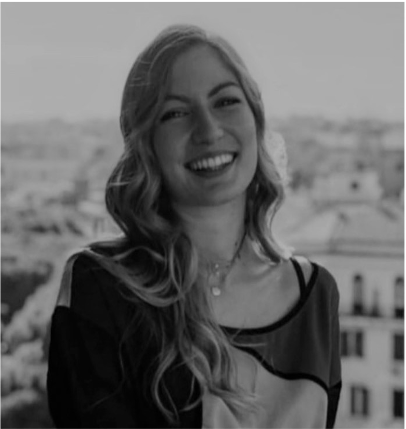 Antea Gambicorti
Antea Gambicorti is a PhD student at University of Pisa. She is a Teaching Assistant for Marketing courses at LUISS and she also worked as Research Assistant for academic and applied projects for various Institutions. Her research interests encompass consumer behavior, food consumption, and wellbeing.