Scientific Board
The scientific board guarantees the Center's scientific relevance and the multidisciplinary approach to its activities. It is composed by academics coming from different disciplines and fields.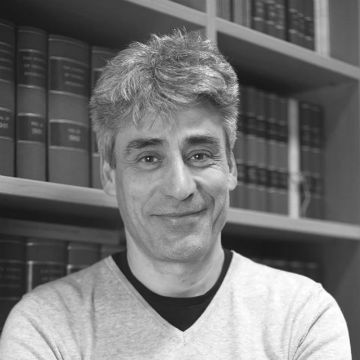 Fabio Babiloni
Prof. Fabio Babiloni is a Professor of Physiology and Neuroscience and Biomedical Engineering, at Sapienza University of Rome. He teaches "Physiology" at the courses at the school of Medicine, "Neuromarketing" at the Psychology of Communication and Marketing, "Industrial Neuroscience" at the courses of Biomedical Engineering at the University Sapienza in Rome. He has also been teaching modules on "Neuromarketing" for the master-level courses at LUISS since 2011.
Prof. Babiloni is the author of more than 250 communications to conferences, as well as 240 scientific publications that have been featured in international peer-reviewed journals. With an H-index of 61, Prof. Babiloni is on the list of Top Italian Scientists, which captures the 2500 living scientists with the highest h-index across all disciplines. He was the first Italian author to publish scientific works on neuromarketing (2006), as well as the first to write a textbook on neuromarketing in Italian (2007, with Springer) and in English language (2014, with Springer).
Michele Costabile
Michele Costabile is a Professor of Management, Entrepreneurship and Marketing at the LUISS "Guido Carli" University (hereafter "LUISS"), where he is also Director of the MSc in Marketing and Executive Director of X.ITE. Within the MBA Program, he designed and launched the "MBA AdVenture program", which is currently deployed across all the LUISS Business School Master programs.
He previously taught for more than 20 years: as an adjunct professor at the SDA Bocconi School of Management in Milan, and an assistant, associate, and full professor at the University of Calabria (Arcavacata – Cosenza, Italy). He has extensive teaching and research experience in Italy and abroad, involving both graduate and executive education programs. He has been a visiting scholar at Northwestern University's Kellogg Graduate School of Management, as well as a research assistant at Harvard University's Graduate School of Business Administration.
He is the author and co-author of many books and papers that have been published in various journals, including the Journal of Marketing Research, Journal of Business Research, Journal of Service Research, and Journal of Interactive Marketing. He served on the board of the European Marketing Academy as the Italian Nation Coordinator (2000-2004) and is currently a member of the most important national and international academic associations. 
Since 2016, he has been advising the Italian Ministry of Cultural Heritage and Activities and Tourism (MIBACT) as part of an effort to restore the prestigious and historical Italian Opera House.
He currently serves as the elected faculty representative to the Board of Directors at LUISS.
MATTEO DE ANGELIS
Matteo De Angelis is an Associate Professor of Marketing at LUISS. He was previously a Visiting Assistant professor in Management at the Sheldon Lubar School of Business and a Research Assistant in Marketing at the Kellogg School of Management. His research activities focus on consumer behavior and marketing strategies, in areas such as social communication, word of mouth, web marketing, customer relationship management, and the sustainability of luxury branding. He has published about 50 books, articles and conference papers. Some of his articles have been published in prestigious international journals such as the Journal of Marketing Research, Journal of the Academy of Marketing Science, Journal of Business Research, and Psychological Science.
Paolo Peverini
Paolo Peverini is an Associate Professor at the Department of Business and Management of LUISS, where he teaches "Marketing Communication and New Media Languages". He is Deputy Director of the X.ITE Research Center on Behaviors and Technologies. He is the author of over 50 scientific publications, many of which have been published in some of the most prestigious international scientific journals. His last monograph was "Social Guerrilla: Semiotics of unconventional communication" (Luiss University Press 2014). He was a visiting professor at the Pontifícia Universidade Católica de São Paulo, as well as a member of Lars (Roman Laboratory of Semiotics). His research area concerns the qualitative analysis of communication, with a particular focus on the theories and methodologies of semiotics and sociosemiotics.
Francesco Ricotta
Francesco Ricotta is a Full Professor of Business Economics and Management at Sapienza University of Rome, where he teaches Multichannel Management and Marketing. He is the author and co-author of over 50 publications, including monographs and articles published in national and international magazines. He is the chairman of the Monitoring Committee for Quality Assurance of the Faculty of Economics, and a member of the Spin Off Committee of Sapienza University of Rome. He is the director of the Research Enhancement & Development (RED) Course, a project aimed at strengthening the connection between the research and business communities.
Simona Romani
Simona Romani is an Marketing professor at LUISS. Her research activities focus on consumer behavior, corporate branding and the emotions that guide consumers purchases. The results of her research have been published in several world-renowned magazines, such as the International Journal of Research in Marketing, Journal of Business Ethics, Journal of the Academy of Marketing Science, and Journal of Quality Assurance in Hospitality & Tourism.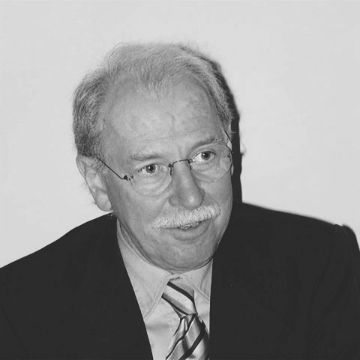 Rino Rumiati
Rino Rumiati is a Professor of General Psychology in retirement. For over 20 years, he has been studying the processes behind decision-making and negotiation—the fruits of which have been published in 28 volumes and over 200 scientific papers.
At the University of Padua, he was a full professor of "Psychology of Judgment and Decision" in the School of Law, as well as President of Communication Degree Program. Additionally, he was Vice Rector for HR, where he oversaw the university's decentralized bargaining. He also spent time at the University of Trento, teaching Decision Psychology at the Faculty of Economics and Cognitive Psychology for the degree in Cognitive Sciences. In fact, he served as that university's first Director for the Department of Cognitive Sciences.
He currently teaches "Neuroscience and Law" in the Master in Law degree at LUISS and "Psychology of Decisions" at the Scuola Galileiana di Studi Superiori of the University of Padua. He also teaches Psychopathology and Forensic Neuropsychology of the University of Padua and in the programs of the Scuola Superiore della Magistratura.
Piero Vereni
Piero Vereni is an Associate Professor of Cultural Anthropology at Università di Roma Tor Vergata and a contract professor at Trinity College - Rome Campus. He earned a PhD in anthropology in 1998 doing fieldwork in Western Greek Macedonia. He also performed fieldwork (1998-1999) between Northern Ireland and the Republic of Ireland as a Research Assistant at the Queen's University of Belfast. His current research interests include: prisons in Italy; squats in Rome; Bangladeshi immigrants in Rome, and religious diversity in Rome. Among his recent publications: Piero Vereni, 2014, Foreign Pupils, Bad Citizens. The Public Construction of Difference in a Roman School", in B. Thomassen, I. Clough Marinaro (eds), Global Rome. Changing Faces of the Eternal City, Bloomington & Indianapolis, Indiana University Press, pp. 99-113. ISBN: 978-0-253-01295-1. Piero Vereni, 2015, "Addomesticare il welfare dal basso. Prospettive e paradossi delle occupazioni abitative romane", Meridiana, 83: 147-169. ISBN: 9788867284603. Piero Vereni, 2015, "Cosmopolitismi liminari. Strategie di identità e categorizzazione tra cultura e classe nelle occupazioni a scopo abitativo a Roma", ANUAC, 4, 2: 130-156. ISSN: 2239-625X –DOI: 10.7340/anuac2239-625X-1978. Valeria Fabretti, Piero Vereni, 2016, "When Homogeneity Calls for Super-Diversity. Rome as a Religious Global City", New Diversity, 18, 1, 2016 73-89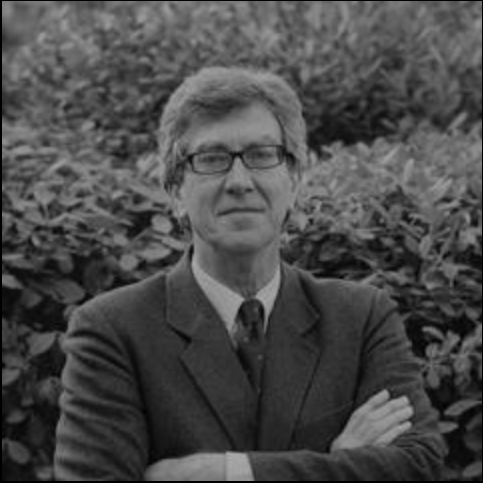 Alberto Marcati
Alberto Marcati is a Professor of Marketing at the Department of Business and Management at LUISS. He has previously taught at several institutions, including the University of Bologna where he was also the coordinator of the Master's Program at the School of Business Management (Profingest), and the University of Rimini, where he was President of the Degree in Tourism Economics and Director of the Coordination Center of the University in Rimini. He focuses his research on the management of relations and networks, as well as innovation in consumer and industrial markets. He has published his studies in both Italian and international magazines. Further, he has contributed to research projects, some of them multi-disciplinary, that have been financed by the European Union (DG Regio) and some Italian public institutions (National Research Council (CNR), Ministry of University and Research (MIUR), Ministry of Economic Development (MISE)). He began his career within the marketing department of Honeywell Information Systems and Cassina. Before that, he studied sociology and management at prestigious European universities such as the Université Catholique de Louvain (UCL) in Belgium, the University of Essex, the University of Manchester Institute of Science and Technology (UMIST), and the Manchester Business School (MBS) in Great Britain. He was also a visiting researcher at the Technology and Development Program of the Massachusetts Institute of Technology (MIT), Cambridge, Mass. (US).