The next X.ITE TALK of Greg Carpenter from Kellogg School of Management has been postponed.
We will communicate the new date as soon as possible.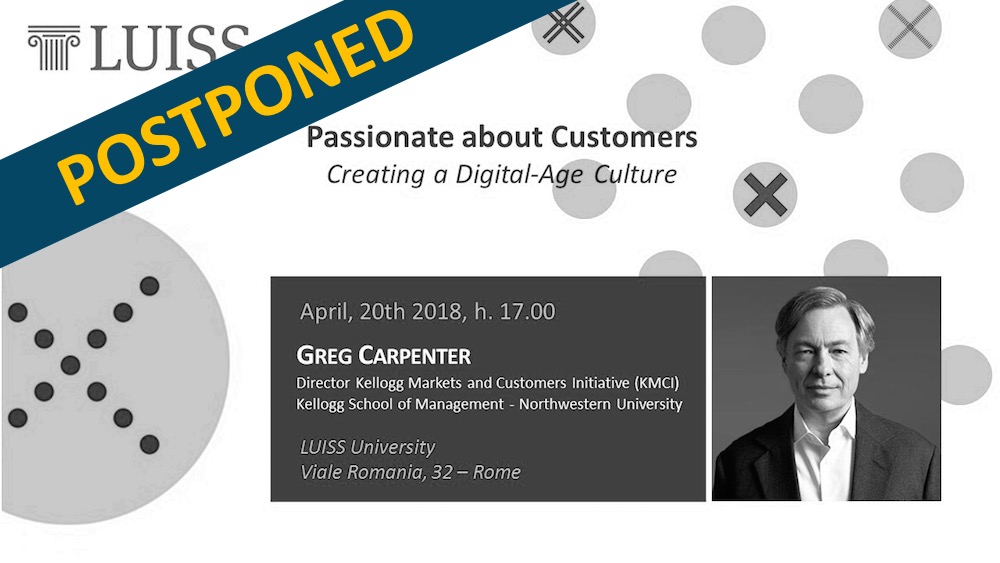 ABSTRACT
By revolutionizing marketing, technology is reshaping how firms succeed with consumers. Along with being more agile and more innovation, firms increasingly focus on gaining competitive advantage by infusing the customer perspective throughout the organization, seeking to create an organization that is truly passionate about customers. Doing so, however, requires culture change, which is a complex and poorly understood process. We will explore the nature of truly customer centric firms firms, the process through which firms successfully transform themselves while retaining their unique culture, and the financial rewards associated with successfully becoming passionate about customers.