Research Fellows
X.ite counts on a solid group of research fellows, both working within LUISS University or coming from most influential international Universities.
They actively collaborate on projects, bringing their precious contribute to X.ite's activities.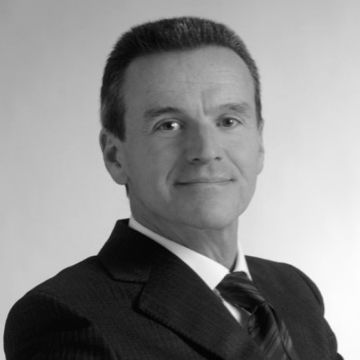 Carlo Fei
Carlo Fei is a Professor of Fashion Management at LUISS, as well as Senior Advisor Head of Brand Practice at ICM Advisors and Managing Partner at TCSG TreCentoSessantaGradi. Since 1995, he has been an International Consultant of Brand Strategy and Experiential Marketing, centering his activities on research, strategic consultancy and managerial innovation training. His aim is to support leader groups and companies in the fashion, luxury, retail, food and hospitality markets with brand strategy, corporate branding, brand extension, customer experience strategy, and retail innovation.
He began his career in marketing by working for Quaker Chiari e Forti (Quaker Oats), Ferruzzi Group, (OTC, Cosmetics and Toiletries), and as Division Director of Buena Vista (Disney Group) in Italy. Between 2010 and 2014, he served as Vice President at Firmenich (a global B2B leader in fragrance and flavors).
He speaks at conferences and workshops – hosted by various companies and universities in Italy and abroad – about branding, experiential marketing and customer experience strategy. He was a guest speaker for the Olympic Committee in Sochi (RU) to illustrate the importance of branding in the sports business. He has also been a participant/member of the BRITE Conference (Brand, Innovation, Technology) at Columbia University since its 1st edition.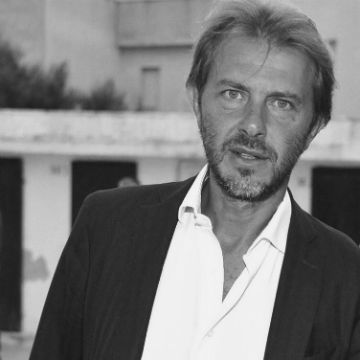 Francesco Giorgino
Francesco Giorgino is a Professor of Newsmaking and Brand Storytelling at LUISS, as well as an X.ITE
Research Fellow. Before his long career teaching Institutions of Sociology of Communication at Sapienza University, he was a journalist and host of Tg1, as well as an essayist and scholar of social sciences. His core scientific interest is on how communication, marketing and information coalesce to form the character of the postmodern society. In the domain of marketing, he mainly focuses on three areas:
content marketing, native advertising, and business storytelling. With regard to the information and journalism sector, over the last few years he has conducted a detailed analysis on how news material is selected, processed and arranged: the results merged with texts adopted in various Italian universities.
Additionally, he is a lecturer in Sport Communication and Sport Marketing at the Coni Sports School and at the Italian Training Federation of the Italian Tennis Federation.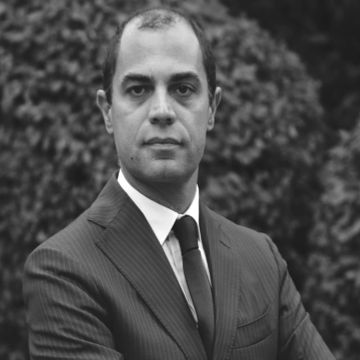 Marco Francesco Mazzù
Marco Francesco Mazzù occupies several positions at LUISS: He is a Professor of Practice in Marketing; a Senior Advisor on International Marketing and Internationalization Strategies, and a Senior Research Fellow at the X.ITE Research Center. He also teaches courses in the Master of Business Administration and Marketing management programs.
He previously worked for IBM and Procter & Gamble, and later joined McKinsey, where he became a partner in 2008. At McKinsey, he assisted companies in more than 20 countries on strategic development, operation management, organization management, mergers, turnaround, and restructuring operations. He was also the co-leader of the "Marketing Branding" practices for Europe, as well as a member of the leadership group of "Apparel, Fashion and Luxury", "Marketing & Sales", "Consumer Goods & Retail" and "Automotive" practices. In 2011, he launched the first Observatory on "Digital Luxury Experience" for Altagamma (the Italian luxury brand association).
He has published articles for specialized daily news and magazines (e.g., Harvard Business Review, Financial Times, Il Sole24Ore, and others), as well as served as a keynote speaker for several events such as the Financial Times Business of Luxury (2015) and the Altagamma Digital Luxury Experience.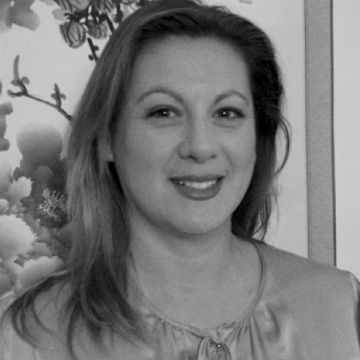 Roberta Parollo
A marketing and communication consultant, Roberta Parolla has worked for 14 years in large multinationals such as Procter & Gamble and Coty. In the last eight years, she has served as a Strategic Director, Account Director and Strategic Consultant for numerous advertising agencies. She is the author of books on marketing and branding in the sectors of catering, hôtellerie and Italian design retail of Italian design. She has also been a marketing professor as well as a business trainer in prestigious schools. At LUISS, where she is currently a member of the X.ITE Research Center, she was previously a lecturer in a master-level course in Marketing Policies (2013/2014).
Rumen Pozharliev
Rumen Pozharliev is a Professor of Services Marketing and Marketing Plan and Markstrat Simulation at LUISS, where he is also a member of the X.ITE Research Center. He previously served as a Professor of Branding in the Master's program in Economics and Business at Erasmus University Rotterdam.His research mainly focuses on advertising effectiveness, social neuroscience, and neuromarketing. Specifically, he has strived to understand the influence of different social processes through the application of neuropsychological and biological methods. His work has been published in major international outlets, such as the Journal of Marketing Research and Frontiers in Human Neuroscience.
After the three-year degree in Economics of International Markets and New Technologies at Bocconi University in Milan and the Master of Science in Economic and Business at Erasmus University of Rotterdam, he received a PhD in Management from the Erasmus School of Economics.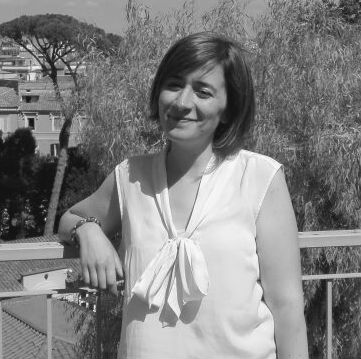 Ada Maria Barone
Ada Maria Barone is a PhD student at LUISS; before starting her doctorate, she was a research assistant at the university. She has also worked as a research assistant on several academic and applied projects for companies such as Federazione Italiana Tennis e Segreteria per la Comunicazione della Santa Sede. Her research interests concern consumer behavior, emotions, and food waste.
Antonella Buonomo
Antonella Buonomo is a PhD student in Management at LUISS. Since 2015, she has been a research and teaching assistant who has helped coordinate the Master's program in Marketing Management at the LUISS Business School. Moreover, she has worked as a research assistant in several scientific and applied projects for various Institutions, including the Segreteria per la Comunicazione della Santa Sede. Her main research interests are consumer behavior, pro-social behaviors, and pro-social communication effectiveness.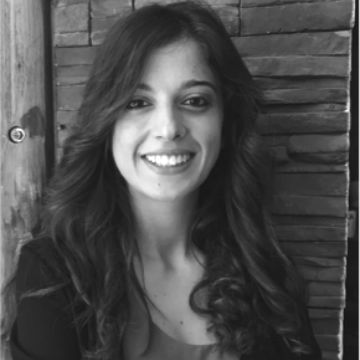 Serena Colacino
Serena Colacino is a Teaching Assistant for the Marketing courses in LUISS' Department of Business and Management, as well as a Research Assistant for the X.ITE team. She graduated with honors from the Master in Business Administration program at the University of Milan. For her thesis, she completed an experiment entitled "The perception of copycat products: An application of eye-tracking systems". During her university career, she participated in a three-month training internship abroad as part of the Erasmus Plus program, working as a research assistant at Bloom Research (an agency that specializes in market research).
Alba D'Aniello
Alba D'Aniello is a Teaching Assistant for Marketing courses at LUISS. She collaborates with the X.ITE Research Center as a research assistant for both scientific and applied research projects. She also collaborated with the LUISS Business School as a teaching assistant for executive-level courses in Project Management, as well as participated in various projects within the Erasmus Plus program.
Carmen Donato
Carmen Donato is currently a Post-Doc student at LUISS. She earned her PhD at the University of Calabria and was previously a lecturer at Rug University in Groningen (NL). She is mainly interested in studying consumer behavior, with particular emphasis on sensory marketing, visual branding, and sustainable consumption choices.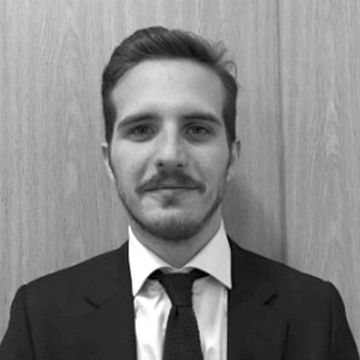 Vittorio Granata
Vittorio Granata is a Teaching Assistant and Digital Marketing Strategist at LUISS, as well as a Lecturer at LUISS Business School. He has held positions related to digital marketing strategies in various sectors and for companies as Zalando, Lottomatica and Immobiliare.it. He founded a consulting and development company, Incurva, focused on applications, websites and online marketing strategies. In 2014, Incurva was one of the most downloaded apps on the iTunes App Store. His research interests encompass digital consumer journeys, online branding, and acquisition strategies.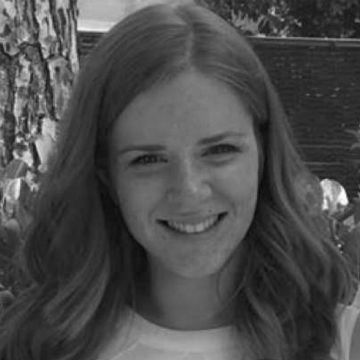 Francesca Romana Palano
Francesca Romana Palano is a Teaching Assistant at LUISS. She also works as an analyst, assisting companies in various sectors with applied research projects. She is focused on researching the impact of technologies on consumer decision journey, as well as digital marketing and branding.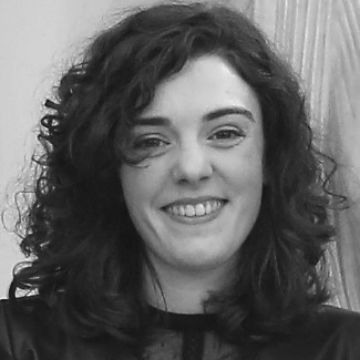 Ilaria Querci
Ilaria Querci is a PhD student and Teaching Assistant at Sapienza University of Rome. She is simultaneously a teaching and research assistant at LUISS. She is focused on researching consumer behavior and Internet of Things, with particular attention to the factors that inhibit the adoption of smart objects.
Emanuela Stagno
Emanuela Stagno is a PhD student at BI Norwegian Business School. She has worked as a research and teaching assistant at LUISS. Moreover, she has been a research assistant on several scientific and applied projects for companies such as Federazione Italiana Tennis and Bristol-Myers Squibb. Her research interests encompass consumer behavior, branding, and social communication.